Our Managed web hosting plans are even more affordable when you order an annual plan
Direct Order Placement is Temporarily Paused, We are Updating our Payment Gateways, Please Contact Us for Payment and Activation Manually.
Standard Account Options
Unlimited Sub Domains, Unlimited FTP Accounts, Unlimited SSL Certificates and Unlimited Email Accounts.
Managed web hosting is for best performance, priority support, and value
Our Managed Web Hosting Features
Litespeed Web Hosting
100% SSD Web Hosting
MariaDB
CloudLinux Hosting
Multiple PHP Selector
Latest CPanel
1 Click App Installation
Manual & Automated Backups
1 Click SSL Certificates
Standard Hosting Features includes Auto Responders, CloudFlare CDN Plugin, RVSiteBuilder Pro, Ruby On Rails, Perl, CGI, Server Side Includes, cURL, GD2, SSH Access, Zend Guard Loader, IonCube PHP Loader, Awstats, Logaholic & Webalizer, ImageMagick, and phpMyAdmin.
What is a Managed Hosting?
Managed Web Hosting is a plan that is designed to give completely hassle-free web hosting experience. At Rank My Hub we take managed hosting to next level. Our experts fully manage our Managed hosting.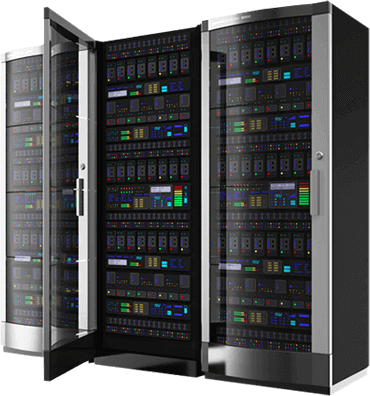 Fully Managed Web Hosting Services include the following:
VIP / High Priority Customer support. No more waiting in a queue or to reach customer support.
Dual Backup services, as a managed hosting customer enjoy both automated and manual backup for your website daily.
Weekly website security scan and active virus or malware removal by our experts without any interruption to your website or emails.
Weekly software update checks for WordPress websites or any CMS based websites.
Priority issue resolution and one to one support.
A dedicated engineer associated with helping only you, get heroic privileged support.
Active assistance with website setup, emails setup, domains, and subdomains setup relating to the account.
Proactive 24/7/365 site monitoring and automatic fixing, makes you focus on your business without worrying about hosting or managing your server.
No programming or technical knowledge needed, as we are here to help especially you.
Exclusive remote desktop support to assist the customer with any server needs.
Cpanel account optimization for WordPress websites for the highest performance possible.
FREE website uploading, application (CMS) installations on behalf of you. Just file a support ticket or write an email.
Privacy protection for your information and data. Read about our datacenter unique advantages.
Who needs this Fully Managed Web Hosting?
Any customer, who wants just to focus on business or his significant works, instead of managing his server.
You are a customer who does not know anything about server or technology, a non-IT customer.
You only want an entirely hassle-free server.
You have no IT team in your business or company, but you want to get your business online without much technical knowledge.
Managed Web Hosting plan and service is a boon for business owners, companies, enterprises and startups which want the server managed by hosting provider itself.