Why You Need Social Media Optimization
SEO have evolved over the years and search dominating engine companies like Google, Bing and Yandex are now giving more importance to Social signals.
Social links, authority, and engagement are now a factor in deciding your website ranking position.
SMO will also improve your brand identity across various social channels and improve your visibility, referral traffic, customer engagement and brand authority.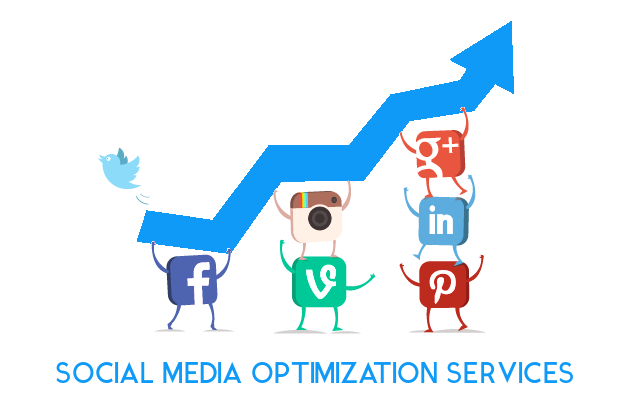 Social Media Optimization Services
We identify the right channels and business sources for your organization or firm, niche and plan the social signal strategy.
We improve the social authority for your business on social networking websites like Facebook, Twitter, Linkedin, Pinterest, Instagram.
We know that not all companies will need extensive social media network presence, hence we identify the right social medium and focus on building trust flow from there. Eg: Forums, Business listings, Social Citations, Reviews, etc.,
We will improve referral traffic and social traffic to your brand pages and websites by social media optimization.
Influencer marketing is also a social media optimization strategy which will improve your brand's visibility instantly and helps you meet new customers.
Social Media Authority will increase your conversion rates and presence globally which leads to overall improvement of digital marketing efforts.
We develop content and creatives that help improve your publicity and reputation. We can create videos, banners, slideshows, infographics, animated gifs, embeddable widgets, brand promotional content, etc.,
Our highly dedicated so team will share the creatives and content in comprehensive social networking websites to get right publicity and improve reputation
We promote the social media optimization campaigns by identifying the channels that are working best for your business and develop plan accordingly.
Why Rank My Hub SMO Services
Cost effective way to acquire new leads
Improves your SEO efforts when done along with SEO campaigns
Dedicated Manager and Reporting on Social Media Presence
One point Social Accounts Management Details
Flexible pricing with the highest quality service
We have proven track record of clients who got benefited with SMO services
Proactive communication and highest customer satisfaction.