In this article, you will find out how to use Backup Wizard in CPanel Web Hosting
Identify the Backup Wizard Option in control panel. See the picture below to find it in Cpanel.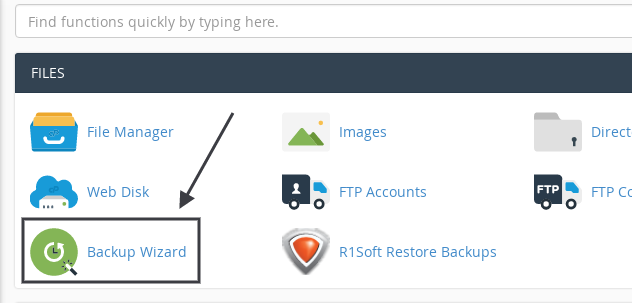 Backup:
This feature allows you to download a zipped copy of your entire site or parts of it onto your computer.
The following are backed up and included in a zip file for your convenience:
Home Directory
MySQL Databases
Email forwarders configuration.
Email filters configuration.
You can either do a full backup or partial backup using this backup wizard.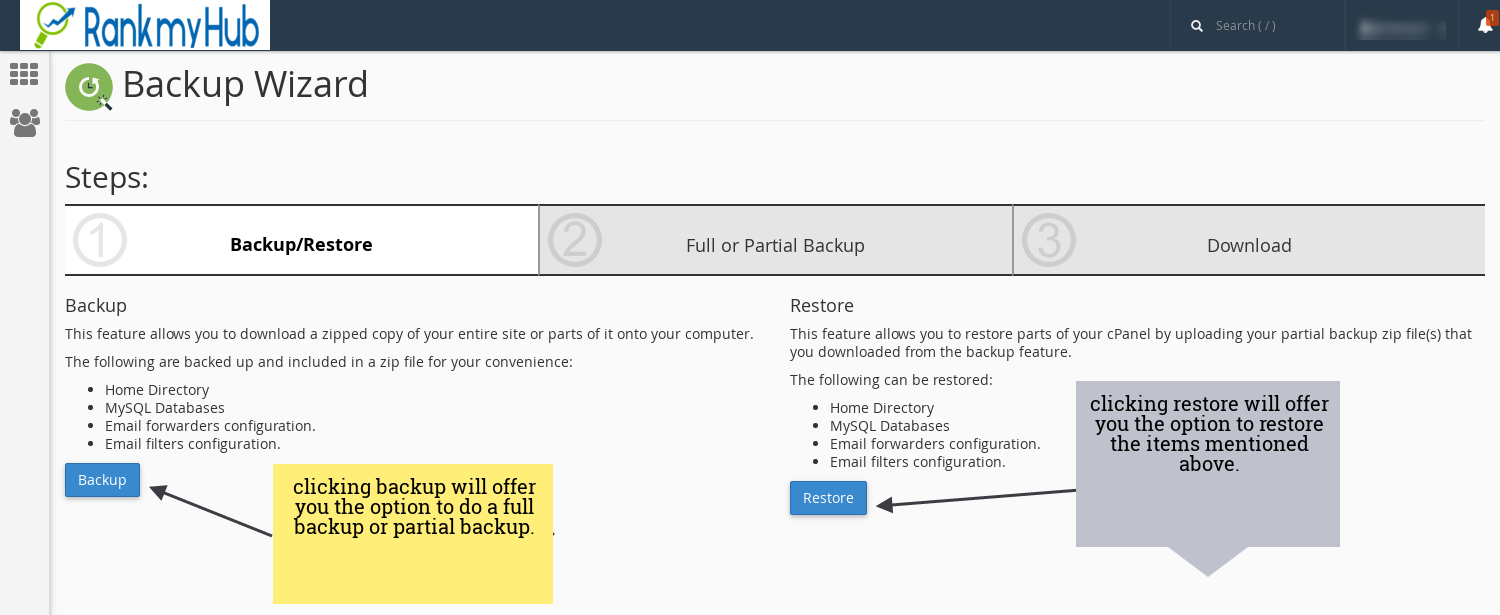 If you choose backup then you will see the screenshot  below:

Full Backup
This feature allows you to create an archive of all the files and configurations on your website.
Note: You can only use this option to move your account to another server or to download a copy of your account. You cannot restore Full Backups through your cPanel interface.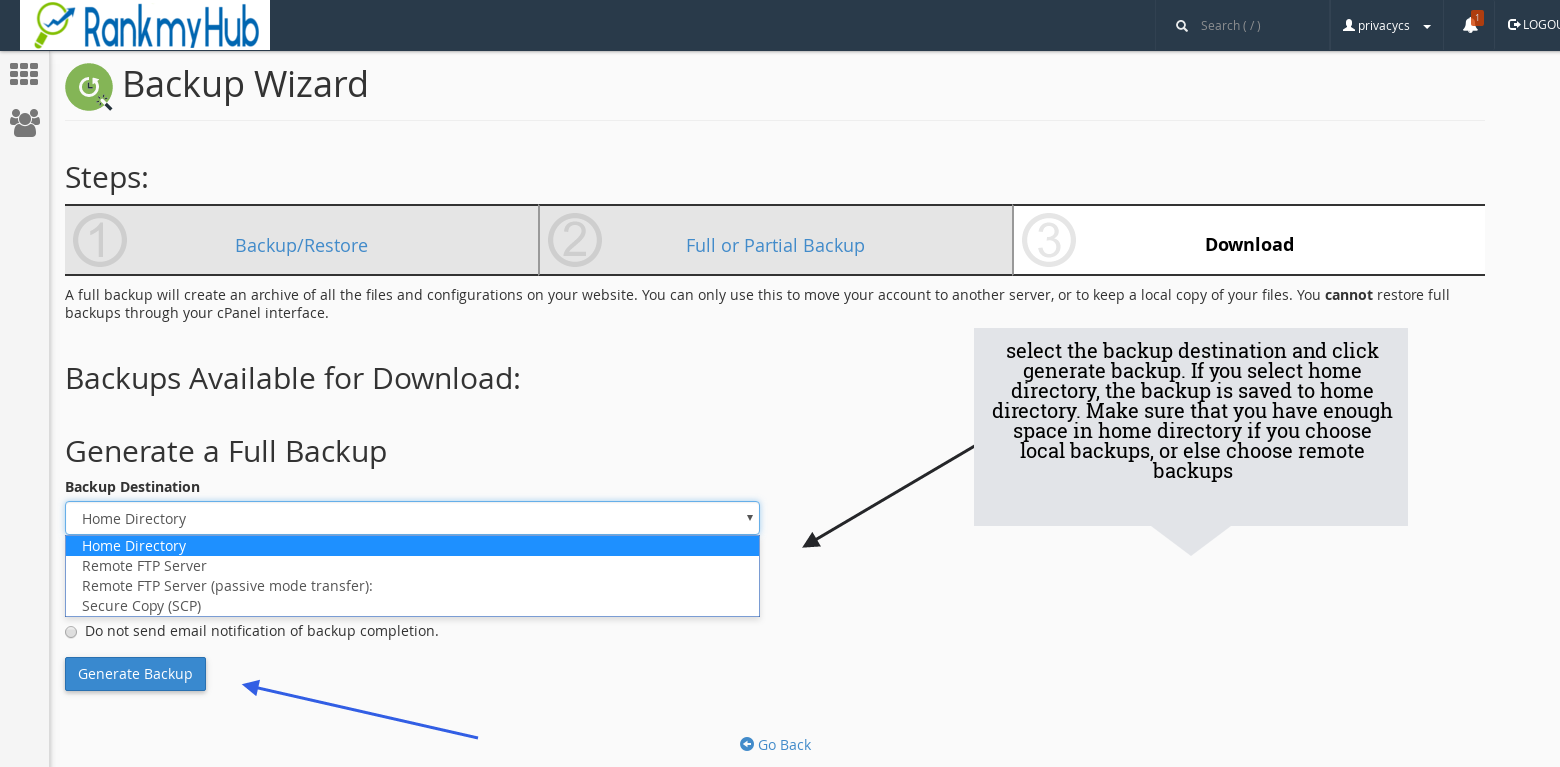 Select Partial Backup
This feature allows you to select which partial backup you want to download. Partial backups can be restored through CPanel restore option.

Watch this video for more overview about the above options.